We manufacture and sell all types of pool equipment for public and private facilities. We are a part of holding Fluidra SA listed on the Madrid stock exchange, which offers a range of over 20,000 products, fast delivery of orders, very well equipped warehouse in Wroclaw, technical service of the highest level, trainings, technical and design advice.
With our knowledge and experience we are able to help You from the moment of the pool project, through all the stages of its assembly and installation, up till service and maintenance. We offer complete solutions for every type of pool. We guarantee the safety and comfort of use while minimizing the cost and service time.
Private pools, hotels, water parks and rehabilitative pools – each project is unique for us and for each we have individual approach, supporting Clients in the selection of solutions and technology of equipment. We also offer our support and quality supervision during the construction project.

Brill AV Media Ltd. is an international company which has been trading on the audiovisual services market for many years in Central and Eastern Europe. The company operates within the European Brill AV Media Group, working closely with partners from Hungary, the Czech Republic, Slovakia and Austria.
Brill AV Media works with its business partners so as to meet their individual needs and ensure projects of the highest degree. Our strength lies in providing comprehensive technical services for events, such as translation, voting options, video conferencing, as well as specialist video technology, installation and selection of the appropriate sound and lighting. We have also years of experience with installing audiovisual technologies into meeting rooms, conference centers, schools, museums etc. Our priority is to provide both local and international customers with the highest quality services.
Our advantage is our experienced and educated staff, who are always developing and furthering their skills. Systematic investment in and access to databases across the Brill AV Media group allows us to be the leaders in terms of technology, as well as in the amount of equipment we own.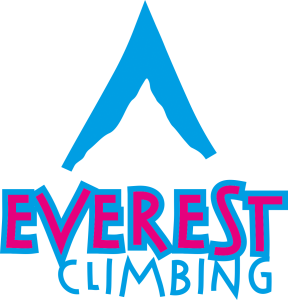 EVEREST CLIMBING Sp. z o.o. is a producer of specialised sport equipment.
We are a young and cosmopolitan team operating since 2001. We develop and produce innovative equipment, which sets new trends in the field of sport, recreation and rehabilitation.
The EVEREST climbing wall is currently our flagship product. The second generation of this climbing wall was presented at FIBO Sporting Trade Fairs in Cologne in April 2016.
The innovativeness of the mobile climbing wall "EVEREST" is that it allows moving the climbing sport from high climbing halls to relatively small rooms. The compact device works like a vertical treadmill producing the effect of a never-ending climbing route.
EVEREST CLIMBING was the first producer worldwide to equipped a mobile climbing wall with an intelligent climbing holds location system. It makes the climbing holds constantly change their location in respect of each other. This leads to the ongoing formation of a new climbing route so that the climber constantly faces new challenges. This patented system is used exclusively by us and is the key feature distinguishing our product from all other devices of this type.
The climbing pace gets adjusted to the climber's abilities and the climber is at all times close to the soft mattress the device is equipped with. There is no need to use any additional safety equipment.
The difficulty level can be adjusted, as the wall can change the inclination angle. The climbing wall is therefore appealing for kids and adults, for amateurs and climbing professionals, but can also be used in rehabilitation and sports rehabilitation.

Ailleron SA is an expert in building both efficient and innovative technological solutions that enable company's customers to gain market advantage through increased sales potential. Products are targeted to the wider financial, telecommunications and hotel sector.
One of the flagship company solutions is iLumio – an integrated interactive hotel guest service system, at the same time, Entertainment Center provides guests with attractive multimedia solutions and digital services and lets hoteliers lead effective sales management and organization. iLumio allows you to order hotel services, meals and room service, automatic control room or reserve a table in the restaurant.
iLumio technological modernity makes it one of the top global solutions. The product wins as much as 80% of new 4* & 5* hotels in Poland. The system is also implemented in hospitals, in stadiums, or conference centers – wherever access to current information and entertainment is essential.
The cutting-edge guest service – iLumio has been implemented in both hotel chains such as Hilton, Best Western (Hotels) or Puro, and resorts: Hotel Lubicz, Hotel Arłamów  or Mikołajki Hotel. iLumio also supports the service and communication in such objects as: Great Theater in Warsaw, Jan Kochanowski University in Kielce, the University Children's Hospital in Krakow and sports facilities: Silesian Stadium in Wroclaw, City Stadium in Cracow,  Arena Cracow (the hall entertainment and sports venue).
Ailleron solutions have been widely appreciated, among others, during Finovate Fall in New York, EFMA Digital and Mobile Excellence or European Business Awards. The company employs more than 400 high-level experts and drives executions in the territory of the European Union, the Middle East, North Africa, North America and Australia.